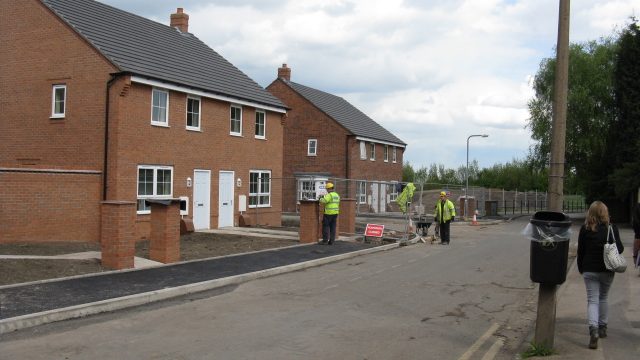 There is currently a housing crisis in the UK and inventors and politicians alike are looking for ways to streamline housebuilding and, importantly, to bring down costs and build time. In the next 20 years, London alone will need at least 50,000 new homes annually – a figure which the city is struggling to even meet 50% of demand.
It's no surprise that town planners are experimenting with different techniques such as offsite manufacture to reduce the costs of living in London. Offsite manufacture is a very different mode of construction. The manufactured home components are transported to an open plot of land from factories outside of London and are assembled in weeks, rather than months. Some experts estimate build times to be 60% quicker than traditional builds, with 80% less waste. Such a drastic reduction in labour and waste would result in much better prospects for young would-be homeowners and those who rely on social housing. So why are these new builds so few and far between? Many believe that the lack of widespread adoption stems from the unpredictable nature of the current housing market, along with a lack of public funds bolstering the experimental technique.
London isn't the only place where offsite construction is being tested, however. Developers in Leeds are allowing their clients to design their houses on computers to then be printed out in the form of wooden boxes by CNC machines. These wooden boxes simply slot together in the required configuration for a fully customised house, opening custom builds to less affluent sectors of society. CNC machines take blueprints from computer designs and cut them out using mainly wood as a medium. This allows for very precise building blocks and when filled with insulation, results in strong, warm, ecological homes.
It's clear that while we won't all have 3D printed houses anytime soon, the field is definitely growing and becoming more viable. As the technology matures and drops in price we are sure to see more of these offsite builds sprouting up around the country. Offsite construction not only saves time and reduces waste, it also allows multiple components to be installed at the same time. Window installation using secure window fixing brackets can be carried out offsite, ensuring homes are delivered 'ready' for tenants to move in.
FrameFix manufactures and designs window brackets and window components to suit all window profiles. Their team of highly skilled engineers offers a bespoke window fixing bracket service, manufacturing window hardware to suit your project requirements. All window fixing brackets are produced from their manufacturing facility in the North East, allowing for efficient delivery service and the ability to buy window brackets in bulk.
Working within the HP Inman and Co Ltd family, FrameFix continues to grow and develop, now offering an online store to purchase all of their window fixings. Window fixing brackets are designed to support easy and safe installation of windows. FrameFix designs their window brackets with joiners and fitters in mind, simplifying the installation process.