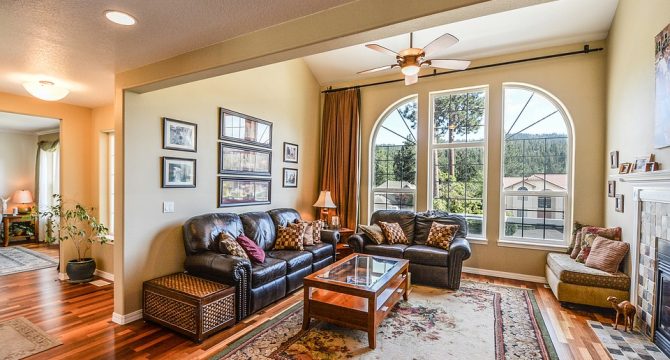 As a result of the recession, Brexit and the weakened pound, times have changed. Children who would have fled the nest to go off to university to never return home, are unable to get their initial foot on the property ladder. Forced to become savvier with their money, graduates are no longer willing to spend their hard-earned cash on rental properties and are realising that going back to the house of mum and dad is the most sensible way to save money for a deposit on their first home.
On the other side of the spectrum, the elderly are struggling to afford to stay in their own homes and an increasing amount of elderly parents are now moving in with their adult children, fuelling a need for the creation of a suitable ground floor 'granny flat' in many homes.
To adapt to the changing family dynamic, large double-glazing manufacturers are changing their business models. And it's not just the glazing manufacturers; all the construction industry must keep up with changing trends. Evolving to suit social change is crucial to not just stay on top of the game, but to actually survive. The UK changing economy has seen some big name leading manufacturers suffer and many have even faced bankruptcy.
The success of window manufacturers and the construction industry is reliant on the state of the housing market. So with fewer people being able to afford to move and fewer people choosing to build conservatories, intelligent window manufacturers have realised that garage conversions are on the increase and have begun offering a hugely successful garage conversion service. Being able to increase living accommodation without having to increase carbon footprint is key. Garage conversions are more popular than ever, being relatively low cost and not requiring planning permission. Garage conversions are said to increase home values as much as 10% and do not alter the tax band of the house despite the increase in living accommodation- a tempting idea for the new modern family. Window manufacturers are also putting pressure on the government to lower VAT on windows and doors as they improve energy efficiency.
Fixing windows can be a very difficult process, and can be dangerous when not installed correctly. A window fixing bracket is designed to carry the weight of the window frame and keep the window frame in place on a wall.
FrameFix, based in Lancashire is the daughter company of leading manufacturer HP Inman and Co Ltd, has been manufacturing quality pressed components and supplying engineering subcontract services for nearly 50 years. FrameFix is a family run business that designs and manufactures a large range of window fixing brackets and window components. All FrameFix's steel products are durable and reliable to ensure that windows are secured into position without hassle.
FrameFix comes highly recommended by its loyal customers who favour the window component manufacturer for its efficient delivery service. Clients can order window fixing brackets and components in high volumes. FrameFix prides itself on having a wide range of window fixing brackets available on its user-friendly online shop. FrameFix also has the facilities to manufacture bespoke window components designed to specific project requirements. FrameFix's fresh new website lays out the different window fixing brackets into simple product categories to easily match a fixing bracket to your specific window profile.
If you would like any help choosing a window bracket or window component contact FrameFix here.