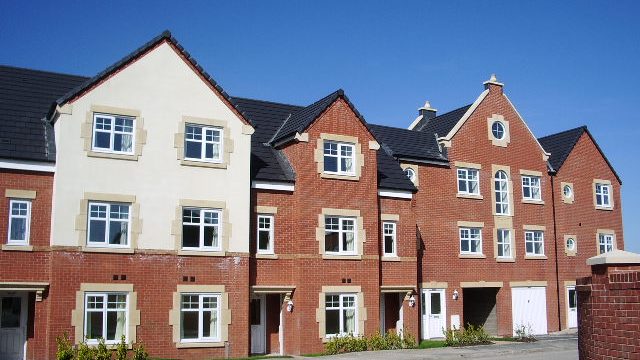 The number of new build homes continued to rise last year to the highest level since 2007, increasing to 153,370 new homes. This is a 5% increase on last year when 140,500 homes were completed. Figures from the Council of Mortgage Lenders also announced an 8% increase on the previous year –  a total of 338,900 loans were taken out in 2016.
The figures also show strong growth across the country with Islington and Manchester experiencing high levels of starts in the year to December 2016, with an annual increase of 296% and 323% respectively.
 Housing and Planning Minister Gavin Barwell said:
"We've got the country building again with the highest number of housing starts for 9 years. However, we know there's more to be done to build more homes in the places that people want to live."
In the governmental Spending Review, the government announced they will invest £25 billion in housing, making building new homes a priority. £1.4 billion of funding has already been released for Affordable Housing. The restrictions on funding have been relaxed so providers can build a range of homes including for 'Affordable Rent' and 'Rent to Buy' which are designed to help people to save for a deposit before they can buy.
The government also recently released a white paper detailing reforms to boost housing in the UK.
Mr Barwell added: "Our housing white paper sets out an ambitious set of proposals to deliver more land, speed up build out, diversify the housing market and support people who need help now."
The four key aspects of the paper set out new measures to ensure the housing market works for everyone, and help local authorities, developers and SME builders get building.
The future looks bright for the housing market.
__________________________________________________________________________________
At FrameFix, our team of highly experienced, qualified engineers manufacture products to standards above and beyond the expectations of our customers. Through our on-site manufacturing facility, we can guarantee all our window fixing brackets are quality tested, and we can produce fixing brackets for both UPVC and Aluminium frames. We also offer a bespoke window bracket design and manufacturing service.
Our window brackets and components are manufactured in the UK at our Lancashire manufacturing facility, using robust, non-corrosive, galvanised 1.5mm thick steel. FrameFix offers an extensive range of products including a wide variety of window fixing brackets for most window profiles. We ensure all our products are competitively priced, however still maintaining high levels of quality. Our comprehensive range is compatible with most major profiles.
We are accredited to ISO 9001 and are committed to continual improvement and product development.
For more information about FrameFix's window fixing brackets or window components, visit www.framefix.co.uk.