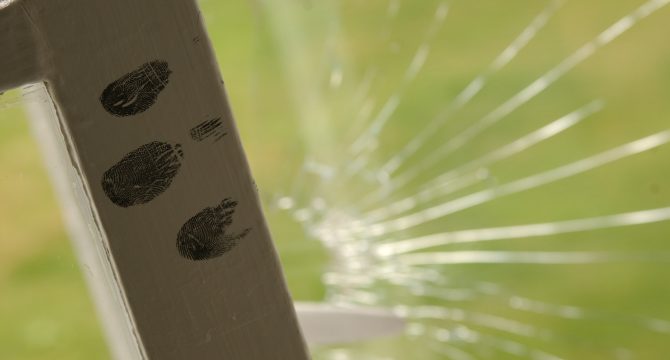 Before spending large amounts of money on advanced technology security systems, it is important to ensure your windows are completely burglar proof to help keep your property protected. A recent survey found that 35% of break-ins occurred through windows, highlighting the importance of making sure windows are secured at all times, even when you are in the house. There are a number of steps homeowners can take to ensure their windows are secure, helping to the keep their valuables and homes safe.
The type of window installed can have a massive impact on the security of the premises; there are a number of alternatives to traditional glass used in window fixings that help increase security. Tempered glass has undergone thermal and chemical treatments to increase its strength when compared to normal glass, making it more difficult for thieves to break. An alternative option in laminate glass typically known as 'safety glass'. Safety glass uses a sheet of vinyl in between two sheets of glass, increasing the material's strength and durability. Safety glass is difficult to break; intruders would have to strike the glass at the same point multiple time, thus causing a large amount of noise which may deter the break-in attempt. Other glass alternatives include Plexiglas windows made of acrylic which is 10 times stronger than traditional glass or polycarbonate windows which are more expensive but are 250 times more impact resistant than safety glass.
Although window bars may seem off-putting aesthetically, they offer an excellent deterrent solution for home intruders. Burglars may be able to break through the glass of windows, but they will be unable to squeeze between the metal bars to enter your home. Many companies specialise in creating decorative metal bars and these are a great option for protecting cellar windows. A simple window alarm can also alert you if your glass window has been opened or smashed, often causing intruders to flee. Advanced home alarm systems can use motion sensors to detect activity before a window is damaged, helping prevent hefty repair costs. Alternatively, a simple deadbolt lock, like those used on door systems, can help secure a window from being opened without permission, a simple yet effective security solution.
FrameFix is part of the HP Inman and Co Ltd group, manufacturing a range of high-quality precision pressed components and supplying sub-contract engineering services. Founded in 1972 by Peter Inman, HP Inman remains a family run business with Peter's son, Michael Inman now Managing Director. HP Inman pride themselves on offering high-quality products and first-class customer services to their loyal customer base. Through investment into the latest innovation, HP Inman continues to provide an extensive range of products and services.
The highly skilled team at FrameFix offer products and standards above and beyond customers' expectations. FrameFix produce window fixing brackets from their on-site facility; they guarantee all window hardware is quality tested, providing window components for both UPVC and aluminium window profiles. FrameFix also offers bespoke window components to suit your project requirements; their team can aid throughout the design and manufacturing process.
For more information on FrameFix's products and services, call on 01282 455 455 or contact us here.