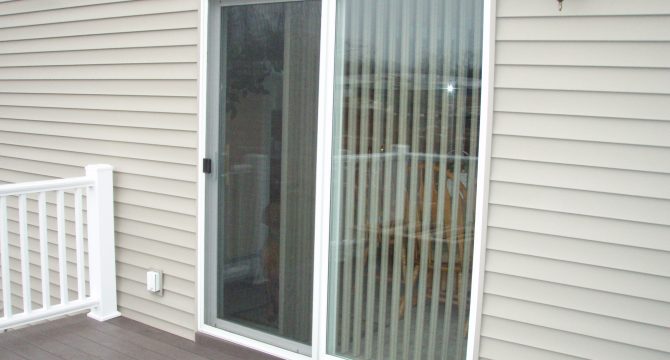 The future for the aluminium door and window market is looking bright, with opportunities in both the residential and commercial construction industry.
Aluminium is become an increasingly favourable choice for windows and doors as it's a very stable metal that minimises expansion and contraction with changes to ambient temperature.
Aluminium's counterpart uPVC contracts 3mm per metre whereas aluminium expands no more than 1mm per metre. It is for this reason that aluminium is the material of choice for the increasingly popular bi-fold doors as well as patio doors and large picture windows. Aluminium windows the most suited option for very large openings and are increasingly being the window of choice for homeowners, architects and contractors worldwide.
Luncintel, the global market research firm has just produced a new marketing report that predicts that the global aluminium door and window market will reach $72.1 billion by 2021. The report pins the major driving force for the growth on new construction and renovation activities and forecasts the growth at a compound annual growth rate CAGR of 5.1% from 2016 to 2021.
New trends in window and doors have a direct impact on the dynamics of the industry. New trends such as the introduction of impact window and doors, energy efficiency in aluminium doors and windows, replacement of wood framed window and doors and windows to eco-friendly aluminium and the introduction of fully reversible windows.
___________________________________________________________________________
FrameFix is brought to you by HP Inman and Co Ltd, a well-established manufacturer of quality precision pressed components and suppliers of engineering sub contract services. Established in 1972 by Peter Inman, HP Inman continues to be a family run business with Peter's son, Michael Inman, now Managing Director. HP Inman have continued to grow and develop year on year, providing customers with the highest quality products and exceptional customer service. The modern on-site facilities have allowed HP Inman to develop an extensive range of products and services.
At FrameFix, our team of highly experienced, qualified engineers manufacture products to standards above and beyond the expectations of our customers. Through our on-site manufacturing facility, we can guarantee all our window fixing brackets are quality tested, and we can produce fixing brackets for both UPVC and Aluminium frames.
FrameFix offers an extensive range of products including a wide variety of window fixing brackets for most window profiles. We ensure all our products are competitively priced, however still maintaining high levels of quality. Our comprehensive range is compatible with most major profiles.
We are accredited to ISO 9001 and are committed to continual improvement and product development.
For more information about FrameFix's window fixing brackets or window components, visit www.framefix.co.uk